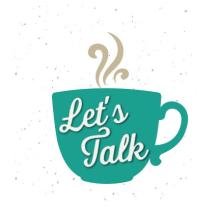 On Sunday, June 25 the CSA hosted another virtual Let's Talk event. The session about Trauma-informed Speech Therapy, What It Is and Why It Matters, attracted registrants from across Canada, from the US, and from as far away as New Zealand! Persons who stutter and speech-language professionals alike were interested in this topic, and the feedback we received was glowing! You can register to view the recording.
Participants especially liked our guest speaker and the information she presented. Our guest speaker was Speech-Language Pathologist and Person Who Stutters Chaya Goldstein-Schuff, who gently and skillfully guided the audience in learning more about this sensitive topic.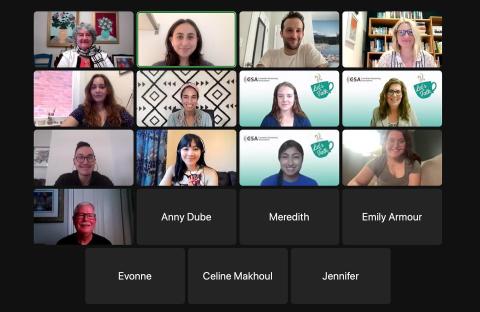 Chaya defined two types of trauma, explained the body's response to trauma and how it affects movement, emotion and social connectedness. She then related trauma to the stuttering experience and talked about how important it is for speech-language pathologists to understand the experience of stuttering as trauma. Chaya shared six general trauma-informed principles and how to apply them to stuttering therapy with the aim of building resilience.
We thank Chaya for a wonderful presentation and for gracefully and thoroughly answering questions from the audience. Her presentation was not only informative but also meaningful, and practical.
If you missed registering for the event, it is not too late! Simply register from the Events page on the CSA website and you will be given access to a video recording of the session. It only costs $10 to register. You can also learn more about Chaya on the registration page.
Thank you to those who added a donation to the CSA with their registration. Donations go directly to helping the CSA deliver programming such as this Let's Talk session and other member events and allow it to continue operating as an organization. If you like the work that the CSA is doing, please consider donating. Tax receipts are provided for donations of $20 and up.
Thank you to the organizers, the speaker and to all who participated or registered to view the recording at their convenience. Stay tuned for the next Let's Talk in the early Fall!