Date
June 25, 2023, 3:00 pm - 5:00 pm (EDT)
The conversation on the impact of trauma is being explored globally and adds much value when applied to the field of stuttering. This presentation demonstrates how, for some individuals, stuttering is trauma, the body's response to trauma, and why we can benefit from trauma-informed care in the therapy room.
In this presentation we explore different kinds of traumas and the fight, flight, and freeze response. We explore the "vortex of trauma," and learn how trauma-informed therapy can help move out of it. We will increase our understanding of trauma-informed principles to support transforming a client's therapy experience.
Meet our guest speaker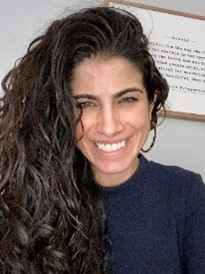 Chaya Goldstein-Schuff, MA, CCC-SLP, is a speech-language pathologist at the Sisskin Stuttering Center, specializing in trauma-informed stuttering therapy across the lifespan. Chaya has worked in public and private schools and the non-profit sector; and has taught graduate courses in stuttering. As a person who stutters, Chaya is passionate about stuttering education and advocacy. She co-hosts the StutterTalk podcast, leads workshops at national and international conferences, and loves learning, teaching, and growing in her knowledge of the lived experience of stuttering. In therapy, Chaya works with her clients to help them feel safe in their bodies so they can stutter openly and increase their confidence as a communicator. Chaya draws from psychology and neurobiology to make sense of the experience of stuttering and support her clients in achieving their goals.
---
Reserve your front row seat now! Can't make it? No problem. Register and you will be able to view a recording of the session at a more convenient time.