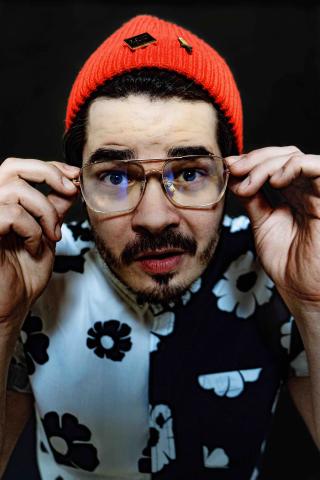 When somebody comes to see me play—whether with a full band or solo with just an acoustic guitar—they are usually impressed. I work really hard to feel capable when I perform. But there's another layer to it than just wanting to seem prepared. For me, being on stage (and writing songs too) represents freedom.
Early fears and frustrations
See, when you're a dude who stutters, it's hard to show people who you really are. As a kid, I was sharp, imaginative, and funny. I wanted to put my hand up in school, but I was afraid to stutter in class. I never told jokes because there's nothing more unfunny than getting stuck on a punchline!
When you stutter, it's hard to show people who you are
I felt pent up and frustrated for a long time. I started to wonder if I would be that way forever.
But then one summer when I was 13, I found myself at a music festival. Every band hit me like a freight train: The way the musicians jumped around the stage, the way they screamed their songs with passion, and how they interacted with the audience. They seemed so confident, so free, so comfortable in their skin.
A new world opens up through music
So I went home and started learning the guitar. Like most people who stutter, I can sing without getting stuck or blocked. So when I started writing songs, it was like discovering a portal to a whole new world.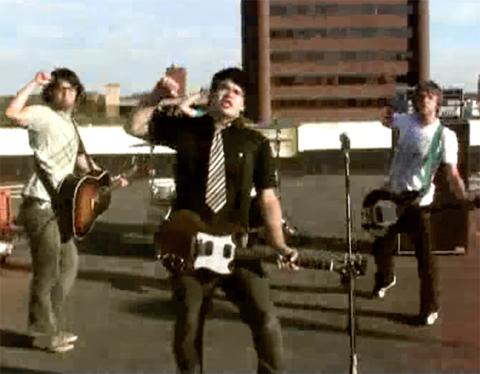 After high school, I started a band called Hello Kelly. We toured all across Canada, we got songs on the radio, we sold a bunch of T-shirts, and we even got booked to play that same music festival I went to when I was 13.
Over the years, I got to hear from people—kids, teenagers, and grownups too—who were inspired by my story. They said they didn't have a stutter but they had some other struggle in their life and they said if I could express myself in spite of my stutter, maybe they could overcome things in their lives too.
As time went by though, something weird started to happen. Since being on stage was the only place I felt like I could be myself, being on stage was all I wanted to do! This kind of thing is dangerous because I put my whole identity in my band and I neglected other areas of my life. 
And then, after many years of struggle, the band finally broke up!
A chapter ends, another begins
After the breakup, it felt like the part of a movie where the main character loses everything and feels hopeless. The one thing that gave me a sense of purpose was suddenly gone. I felt lost because I didn't know who I was anymore!
Up until then, I had to rely on music producers to bring my songs to life. Not only was this process quite expensive, but you surrender a lot of creative control when someone else is turning the knobs. And when music is your primary method for expressing yourself to the world, that's a pretty big risk!
So I decided to try music production for myself. Eventually I started to think I was getting the hang of it but then, in the Spring of 2023, I was surprised to win "Producer of the Year" here in my hometown of London, Ontario. Huh?! For me, this wasn't just a nod to my ability as a producer, but an affirmation of the journey I'd been on for a very long time.
As someone who stutters, the artist's voice is important to me
When I posted on social media about the award, I said that I believe the main job of a music producer is to amplify the voice of the artist and that, as someone with a stutter, the artist's voice is so important to me because of how hard I've fought to be able to use my own!
But this award also acted as a challenge. "Hey you," it seemed to taunt me, "what about your creative voice?"
A new name and solo project
It took a while, but I started to realize that I had more to say through my music. I thought back to when I first discovered I could write songs, and how it felt like I found a portal to a whole new world. A whole new … planet! And that's how I stumbled upon the name for my new solo project, Francy Planet!
I used to think my stutter was a curse; some shadowy part of me that kept me from my potential. But looking back on the years, I can see now how it made me stronger, more thoughtful, more resilient, more meticulous in my art, and more imaginative than the people around me.
Stuttering made me stronger, more thoughtful, more resilient...
When I think about that 13 year old version of me, I am so glad he went to that music festival. I'm glad he got inspired and started a band, and I'm even glad he struggled, lost the band, and had to fight to find himself again. I'm just getting started.
And whoever is reading this, so are you.
Francy Planet is a songwriter, storyteller and award-winning record producer based in London, Ontario. Find him online at francyplanet.com, on Instagram at @francy.planet and on your streaming service of choice when his debut EP releases in Fall 2023.