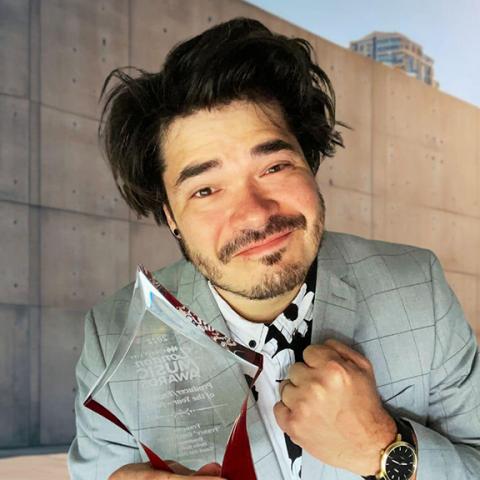 Last month musician Francois "Francy" Goudreault, who performed at the 2022 CSA conference in Niagara Falls, won an award at The 21st annual Forest City London Music Awards. He was nominated for, and won, Producer/Engineer of the Year for his work with his band, Hello Kelly, and their song "Good Old Days".
On his Instagram account, he posted the following message:
On June 18, I was named Producer of the Year at the London Music Awards. Julia was out of town so my brother Adam accompanied me to the ceremony and helped me give my acceptance speech. 🥹
The biggest job of a producer, in my opinion, is to amplify the voice of the artist. To give them "main character energy" and make it feel like each song is an episode of their TV series. That's how I approach it anyway. 📽️

If I'm good at amplifying the artist's voice, it's because I've had to fight really hard to use my own voice over the years, on many levels and in many ways. It's an honour that artists trust me with their work!

But the song that clinched the award was Good Old Days, from my band Hello Kelly. Producing myself meant I had to go meta with my approach, and I owe a big thanks to my partner, supporter and vocal producer, Julia @juliatheindieartistcoach! I also share this award with excellent engineers  @skytrackstudios and  @fortherecordmastering, epic guitarist  @jackdevinemusic, and my band mates in  @hellokellymusic. Also, thank you to  @fclmalondonont  @londonartscouncil and  @ldnmusicoffice! 👏🏼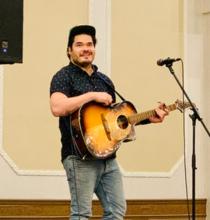 I spent many years frustrated that I didn't have the skills to produce my own music. I remember many nights drowning in YouTube videos trying to figure out why I couldn't get any sound out of ProTools. I've come a long way since then and dare I say I'm proud of myself! 🫠

If you're struggling to learn a skill, keep going! And if you're looking to make a new record, I'd be happy to help!
Congratulations Francy, and thanks again for bringing your fantastic performance to our conference last year!