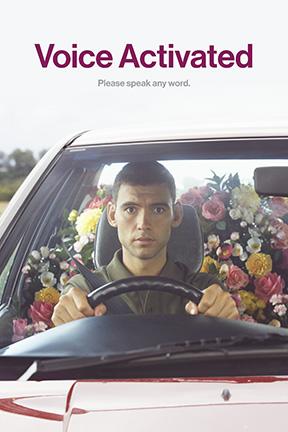 There have been some great films made about stuttering the past decade. Some are documentaries and others are dramatizations. The latest one released to high acclaim is a story about a delivery man who finds technology an added challenge.
Steve Anthopoulous is an Australian comedy writer and director.  His latest  award winning short film, VOICE ACTIVATED, is about a deliveryman who stutters and is forced to cooperate with a voice activated car. !n a recent interview on Stuttertalk, Steve talks about why he made the film, what inspired him and his personal journey that got him to where he is today. The theme of avoidance and its effect on people's lives is one of the factors. He finds that freedom comes from talking more about stuttering.
VOICE ACTIVATED premiered at the Sydney Film Festival, won best screenplay at Stellar Short Film Festival, and was nominated for Best Short Film by the Australian Academy of Cinema and Television Arts and Best Short Production by Screen Producers Australia. It was a recipient of the Screen NSW Screenability fund. Steve has directed ads for Ausfilm, Netflix and Staples, and loves comedies that find a way to be both fun and meaningful. Read more about it here and see the trailer.
It will be great to see the film when it is available online or in a theatre in Canada!