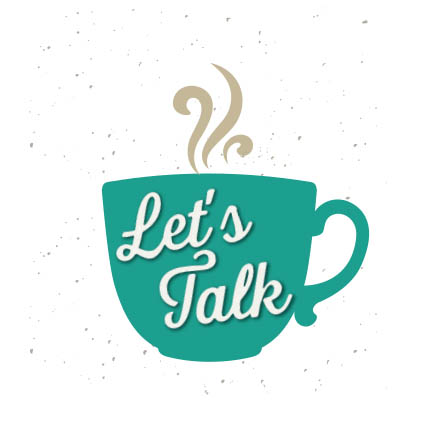 Thank you to all who attended and participated in the April 16 Let's Talk event, Stuttering & Cluttering – What's the connection?
Cluttering is a less known communication difference that is most often identified in persons who stutter, and which requires a different approach in therapy. There are two types of cluttering: phonological cluttering, which affects speech sounds, and syntactical cluttering, which affects language.
We are grateful to our guest speakers, Isabella Reichel and Baruti Smith of New York City, for delivering a truly interesting, stimulating, and rounded session. Isabella provided an explanation of the nature of cluttering and its symptoms, highlighting the similarities and differences between stuttering and cluttering, and illustrated cluttering through the personal vignettes of individuals affected by cluttering in different ways. Baruti enlightened us as he enthusiastically and charmingly shared his experience as a person affected by both stuttering and cluttering. Isabella and Baruti answered audience questions in a comprehensive and thoughtful manner.
In the audience were persons who stutter, parents of children who stutter, speech-language pathology students, and speech-language pathologists from across the country. We thank them all for attending at the time of the event, and we thank those who stayed for this screen shot…!!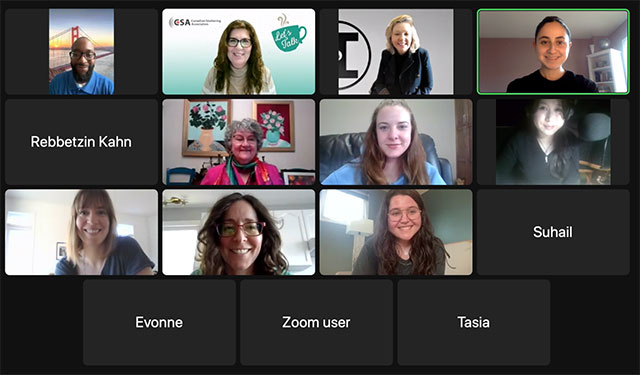 Thank you to those who included a donation with their registration. The winner of the $100 gift card was Linda Hurkot, who graciously returned the card to the CSA. We thank you for this generous gesture, Linda. Congratulations on both counts!
Those who registered will get a private link to the video to re-watch. If you did not register and would like to view it, please register here.
If you like the work that we are doing at the CSA, please consider donating. A donation of $20 and higher will yield a tax receipt. Current proceeds will go towards delivering another great conference in Ottawa, November 3 to 5, 2023. Help us create an unforgettable and life-changing experience for all!
____________________________________
Get Ready for the next Let's Talk!
The next Let's Talk on-line is scheduled for Sunday, June 25! The topic will be stuttering and trauma. Details to follow. Save the date!