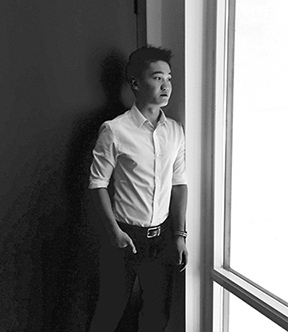 There is nothing better than lending a helping hand to your community by becoming involved. Whether it is providing aid to a local soup kitchen, or helping a non-profit, knowing that your actions are contributing in a positive way can be truly fulfilling.
One of the best decisions I made this year was volunteering for the Canadian Stuttering Association (CSA) where I found an incredible community of resilient and positive individuals determined to spread awareness and understanding about stuttering, and fight stigma.
In June 2022, I was a moderator for the CSA Let's Talk: Stuttering, Social Anxiety, and iGlebe webinar. The experience, although entirely virtual, far exceeded all of my expectations, from start to finish. Over the course of a few weeks, I met virtually with an inviting, dedicated team of volunteers to prepare for the event. During the preparation and buildup for this event, I had opportunity to build my soft skills, collaborate and take on leadership roles. Other team members were enthusiastic and encouraging, and I could express myself and share my ideas without the fear of rejection or discrimination. If you struggle with stuttering and are shy about communicating with others, registering to be a volunteer can help you become more comfortable with your speech, especially when amongst others who understand, and more importantly, your self-confidence can really grow in a judgment-free zone.
The webinar itself was fantastic! Two industry experts talked about the latest research on social anxiety and stuttering, and told us about a new, evidence-based, completely free, and clinician-free on-line program (iGlebe) designed to help persons who stutter (PWS) with social anxiety. Feel free to check it out! As one of the moderators I had the opportunity to ask questions and guide the Q and A session to a successful conclusion. The audience, consisting of Speech-Language Pathologists, persons who stutter, parents of children who stutter, students and others, gave an abundance of positive feedback and mentioned that they had learned a lot and taken away some great pointers from this webinar. I remember feeling very fulfilled and pleased that I was able to deliver value and to help in some way.
As someone who stutters, I cannot think of a better community and opportunity than the CSA. For those of us that fear embarrassment, the CSA creates an opportunity to communicate on our terms by providing us a platform to share our ideas with confidence, without fear of failure. The insights, advice, and techniques learned from various CSA webinars and conferences can help us view stuttering more objectively and become more comfortable with our speech. Little by little, we can change the scoreboard by focusing on effective communication instead of worshiping fluency. Remember, it's not how you say it, but what you say! I look forward to my next experience as a volunteer for the CSA, and if you are interested, I hope that you will join me!