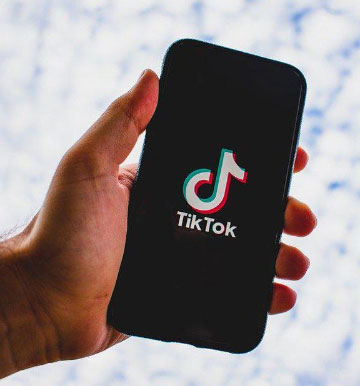 SingWell is creating TikTok videos to spread the word about the benefits of singing!  If you are someone who stutters and loves to sing, we want to hear from you! 
We are inviting members of the stuttering community to share their experiences with singing and how it has impacted their life. Below are a few questions we would love for you to answer based on your personal experience. Feel free to answer as many of these questions as you would like. We are looking for brief answers, anywhere from 30 to 90 seconds long. With your answers, we will develop TikTok videos to share throughout our social media.
Participation Form
We have set up a Google Form where videos can be uploaded should you choose to participate, which can be accessed through this link. If you would like to participate that would be greatly appreciated, and we look forward to hearing from you!
Below are questions we would love for you to answer. 
Do you think singing is good for you? Why? Does it help with your stutter? 
Why does singing matter to you? What does singing mean to you?
Why should people sing more?
How does singing contribute to your wellbeing?
 In what ways can people singing in groups contribute to a better society?
Here some instructions for filming:
Please wear solid colours and no clothes with branding (names or logos)
Please choose a quiet space free from distractions with not too much clutter behind you
It is best to sit facing natural light (e.g., a window) or in front of artificial lighting that is eye-level (e.g., a lamp), to prevent shadows on the face. 

Try to avoid using harsh overhead lighting. 

Try to film in a smaller room – this helps with sound bouncing around and echoes.  
Please sit about 2-3 feet from device (roughly arm's length).
 Please set up your device at eye-level (you can prop up on books/anything to lift it to your eye-level)
Filming on your phone works perfectly fine!  
Thank you for your participation!
By submitting a video to us, you authorize SingWell Canada the right and permission to publish, reproduce, or otherwise use your name (if provided), voice, and likeness in videos, photographs, written materials (including social media posts), and audio-visual recordings related to SingWell Canada's research projects.