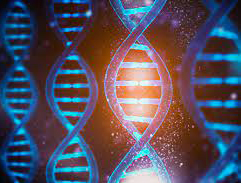 The International Stuttering Project (ISP) represents a global collaboration to better understand stuttering. Formed in 2020, the ISP seeks to illuminate genetic etiology and broaden investigations of people who stutter.
Researchers Jennifer Below, PhD and Shelly Jo Kraft, PhD, describe a "genetic architecture" for developmental stuttering and report the discovery of new genetic variations associated with the condition. The study can poteentially identify better therapy with improved outcomes for people who stutter.
Dr. Below explains that stuttering is "polygenic", meaning there are multiple genetic factors contributing to it. Along with her colleagues, she needs more research participants to paint a thorough picture of the genetics of stuttering. Other conditions such as ADHD, autism spectrum disorder and autoimmune disorders that often present alongside stuttering aree also being studied.
You can sign up to join the research here.