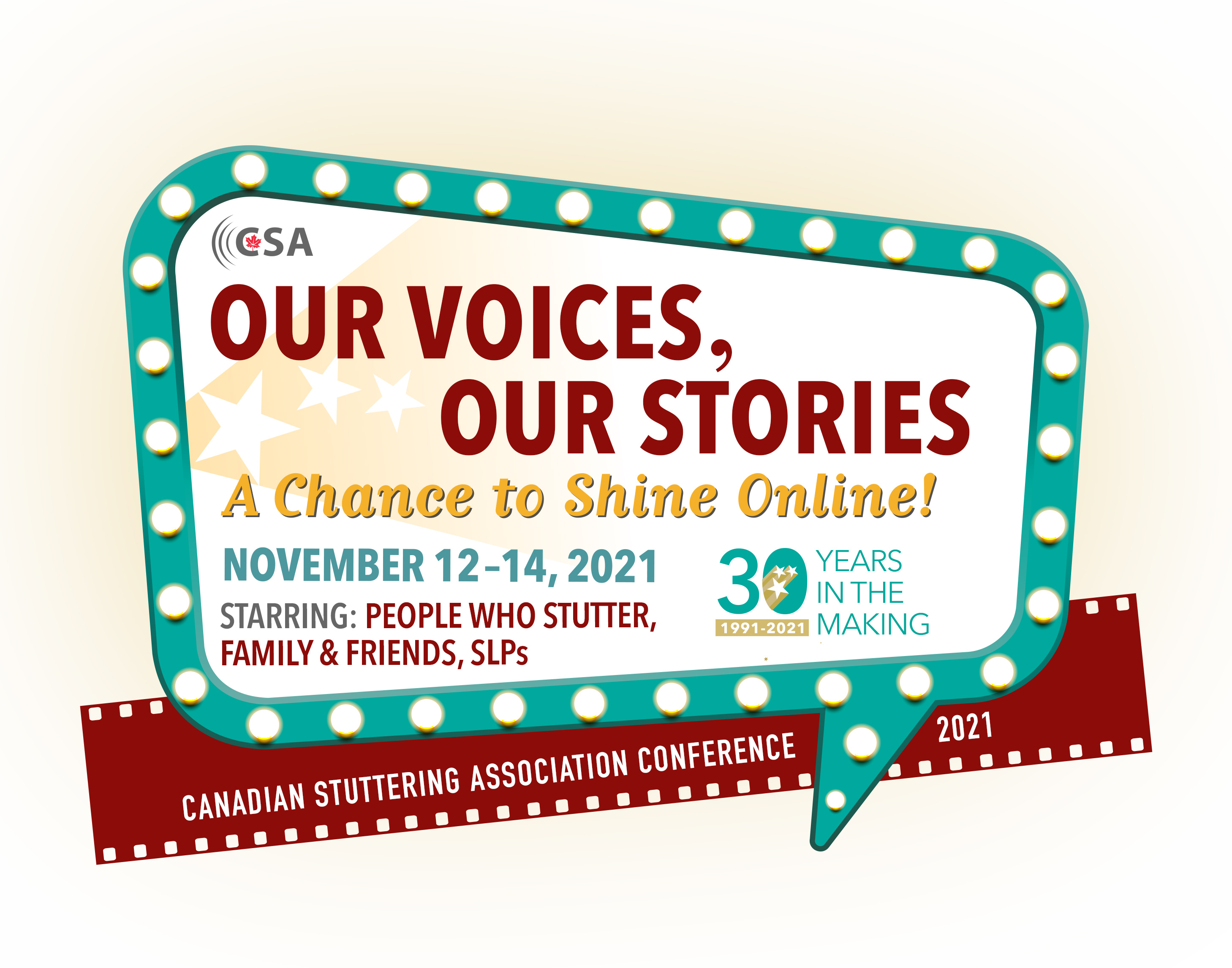 Thank-you to everyone who took part in our 2021 Conference, whether as presenter, speaker, panelist or attendee. We couldn't have done it without your support. 2021 is a special year as it is the 30th Anniversary year marking the creation of the Canadian Stuttering Association, originally known as the Canadian Association for People who Stutter. On the first night of the conference we featured a panel of people involved in the early years, both organizers and participants.
Our keynote speech that night was Joze Piranian, motivational speaker and stand-up star of the stuttering community. On Saturday night, our second keynote was musician and poet J-j-j-jerome Ellis. Both were inspirational and fascinating talks! Other workshops included topics such as Virtual Reality as practice for people who stutter, the job interview, confidence, parents'' role in treatment, the "happy stutterer" mindset, research, and more.
Those who registered for the conference now have full access to the recorded conference content! For those who did not register for the conference: Register now and have access to all the recorded workshops!