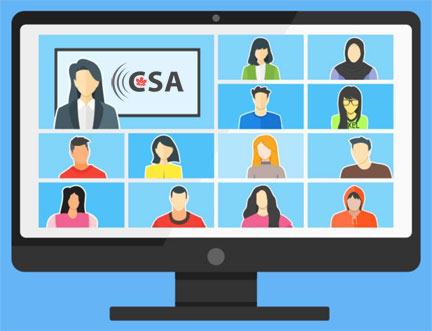 The Canadian Stuttering Association will be conducting the 2021 Annual General Meeting on December 18, 2021 at 10am - 12:30 pm EST. Any CSA member is welcome to attend. During this meeting we will be discussing 2021, future events for 2022, leadership roles and responsibilities, and getting feedback on past and future planning.
Join AGM Zoom Meeting
https://us06web.zoom.us/j/86241521364?pwd=UUVsQjFHTmxRdWl6Nk4zMVBuS0lRQT09
Meeting ID: 862 4152 1364
Passcode: 612165
Download the full agenda for the meeting here.