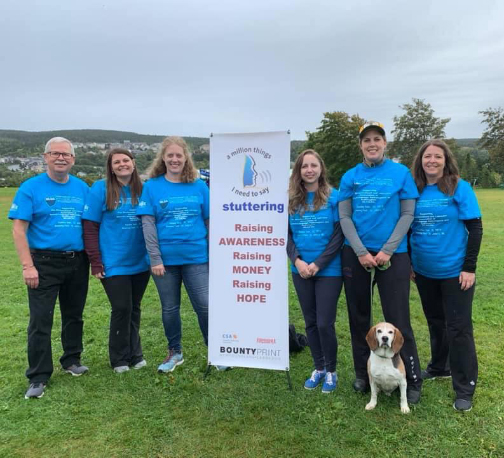 Organizers of the St. John's Walk/Run
for Stuttering Awareness in 2019
For more info check here. This Walk & Run for Stuttering Awareness (NLSA) is to raise money for the Speech and Stuttering Institute in Toronto. It will take place Sunday October 3, 2021 Pearlgate Track & Field Club 120 Old Placentia Rd, Mount Pearl, NL A1N 2X1. If you live in the Maritimes (or are planning a visit there!) save the date of October 3, to join Greg and the Newfoundland Labrador Stuttering Association and have fun raising money for a worthwhile cause!