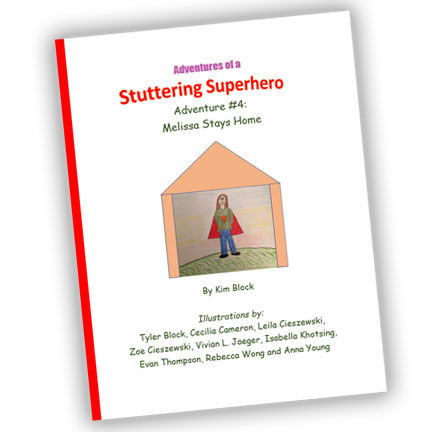 The BCEdAccess Society is sponsoring a pop-up author reading series for children, and the next one is with Stuttering Superhero Author Kim Block!
Date and time
Sat, July 24, 2021 at 4:00 - 5:00 Pacific time; 1:00 PM – 2:00 PM EDT
Register free on Eventbrite here.
We're so excited to host author Kim Block reading the first book in her series "Stuttering Adventures"! These empowering stories talk about stuttering in a matter of fact tone with the goal of fostering empathy and acceptance for children who stutter. The art also purposefully reflects all different examples of diverse abilities, nationality and cultural practices.
These books are for everyone. We all have challenges and children can relate and connect to these books even if they do not stutter. This inclusive event is for all children, their families, and supporters who would like to connect and learn!
Find out more about Stuttering Superhero Adventures here.