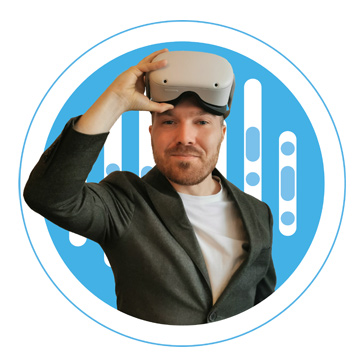 Gareth Walkom
My name's Gareth, I stutter, and I'm the Founder of withVR.
Have you ever found it difficult to practice for a real-life speaking situation? Do you find it challenging to come out of your comfort zone so you can say exactly what you want to say? I have, and this has frustrated me a lot. That's why I created withVR.
Preparing for Real-Life Speaking Situations
withVR started on International Stuttering Awareness Day (ISAD) 2020, and it's blasted off since then! At withVR, we better prepare people with speech disorders for real-life speaking situations by utilizing the power of virtual reality. Currently collaborating with leading experts from 55 clinics, labs, and hospitals from 17 different countries worldwide - withVR strives to ensure that anyone can use their voice whenever they like, no matter their difference.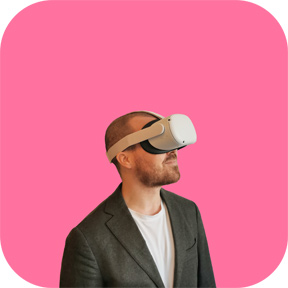 We're creating two virtual reality tools, and they're nearly ready. One is for speech pathologists and researchers to expose their clients to various speaking situations using virtual reality, having complete control of the situation in real-time (get in touch if you're an SLP/researcher: hello@withvr.app). The other, for people with speech disorders to use these speaking situations with virtual reality at home or wherever they are in the world.
A New Way of Practicing
The one for home is a mobile application, which will be available to all Android and Apple devices, and there's no therapy involved. How does it work? Simply choose the speaking situation you want to practice, customize it, and practice in your own time, at your own pace, making it personal for yourself. And to make this useful, I need your help.
Do You Want To Be a Beta Tester?
I'm currently searching for beta testers for the mobile application. As a beta tester, you will have access to innovative, never-seen-before virtual reality. To be eligible, you must have a speech disorder, live anywhere in the world, and speak either English, Spanish, French, or Dutch. Interested in joining the withVR journey? Sign up for the beta now.
Are you following withVR?
You can follow this exciting company on Facebook, Instagram, and Twitter. The website is online and you can subscribe for updates.