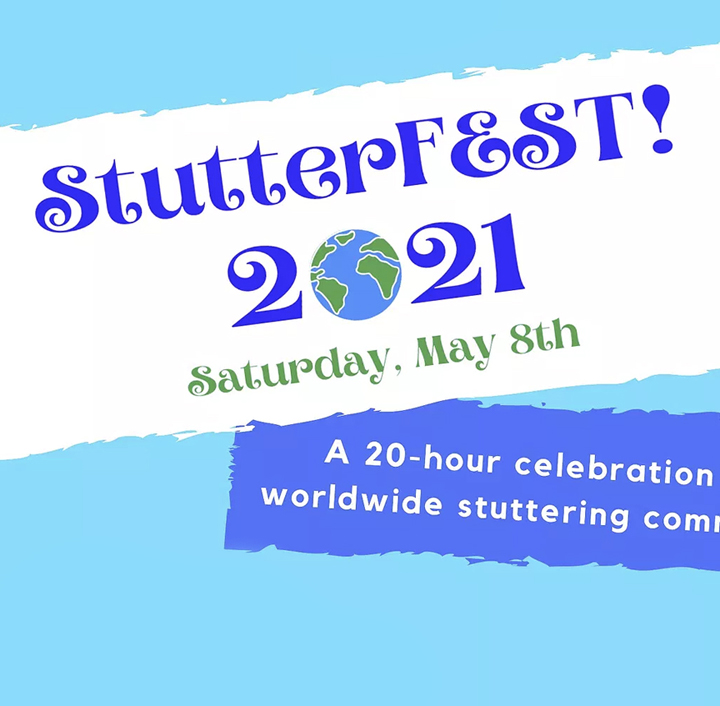 Be sure to catch this special event this Saturday May 8, a 20 hour virtual celebration of the world wide stuttering community! There will be support group presentations, a research symposium, Keynote talks, podcasts and comedians. For more information check out the web site.
At 1pm the Canadian Stuttering Association will be featured in a presentation lead by National Coordinator Eeva Stierwalt. Members of the board will be introduced and some members will be speaking of upcoming initiatives. Nathan Rattansey will speak about support groups, Alexandra D'Agostino will talk about the Family and Youth Initiiative, and John Kenny will speak about the CSA Employment Advocacy Intitiative and his role with 50 Million Voices. Carla Di Domenicantonio will address SLP Initiatives, Speech and Hearing Month and our upcoming May event, "Therapy from both sides of the table".
Following that at 2pm, Mary Wood of Brampton is giving one of her popular talks, and following her at 3 is cartoonist and podcaster Daniele Rossi.
Don't miss it!