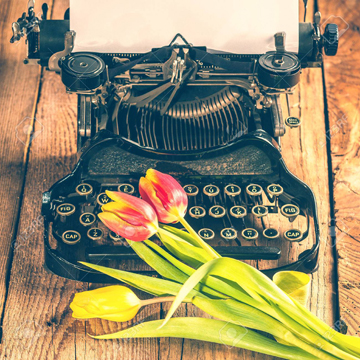 April is Poetry Month! Kim Block — advocate, writer and PWS — lives in BC with her husband and two children. She is an author of a children's books series about a girl who stutters, entitled
Stuttering Superhero.
See her
web site
. She wrote the following poem for the CSA web site to commemorate poetry month.
Human Variation
What it is to be human
To wake up and feel alive
We process our world through our senses
But something inside us lies
With so many people around us
Our world and systems complex
We try to fit concepts, people into boxes
Trying to define the mess
By carving people into sculptures
We shave off the rest
To shove aside, oppress and hide
Similarity is the best?
What a loss we all experience
When all we want is same
The jewels and shine of humanity
Float to the ground and become shame
Until the frozen people
Are so sick and tired of the cold
They break through the harness
To speak their mind and be bold
We are all variations of humanity
Beautiful, strong and unique
We are diverse in our human attributes
We honor each other when we meet
When we meet at the point of connectedness
When something inside us that lies
The human spirit is boundless
Variation is what makes us fly