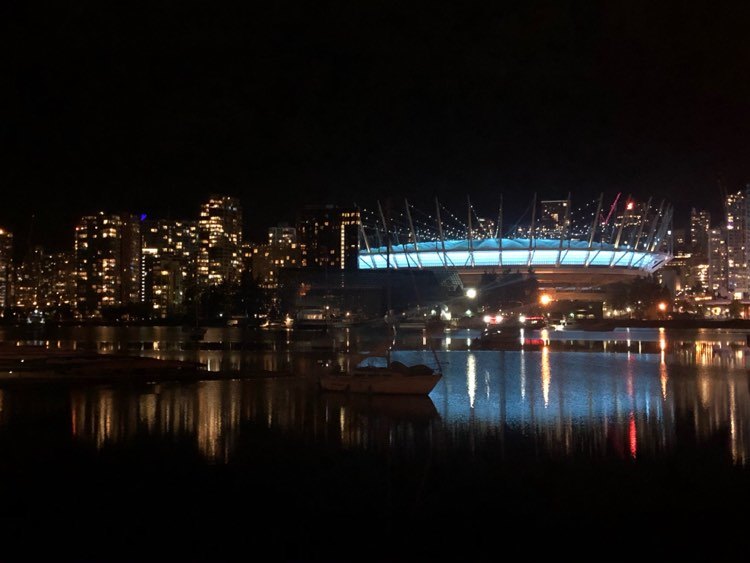 The CSA was excited to support a global campaign that sought to raise awareness and change the way we talk about stuttering as we recognized International Stuttering Awareness Day (ISAD) on October 22.
The 'Find the Right Words' campaign, which was devised by ad agency VMLY&R, challenged perceptions around stuttering by working with the community at Wikipedia to change the way we talk about stuttering in a public context. A video was produced that was narrated by actor, podcaster, and PWS Scroobius Pip as well as an advertising campaign that featured Ed Sheeran and historical figures like Charles Darwin and Lewis Carroll that delivered a simple message: It's How We Talk.
A set of editorial guidelines were also developed as a helpful roadmap in avoiding negative responses to people who stutter and to offer guidance as to how to find the right words in everyday use.
In Canada, monuments and notable buildings across the country were illuminated in seafoam green to recognize ISAD on October 22. Illuminations were posted on the CSA's social media accounts along with proclamations from various municipalities to recognize the day. Local influencers also pledged their support for ISAD to their followers to spread awareness.
Recognizing ISAD is important and encourages us all to be more accepting and understanding when relating to someone who stutters.
Says CSA National Coordinator Eeva Stierwalt: "On behalf of the CSA, I would like to thank Jane Powell, CEO of STAMMA, for sharing the ISAD campaign with us and our international campaign partners, the Irish Stammering Association, the Australian Speak Easy Association, and the National Stuttering Association in the U.S. Together, we put forth the strong message geared to reach people who don't stutter, both bringing awareness and acceptance to our stuttering community. After all, it's just how we talk."
The board of directors and advisory board would like to thank everyone for their tremendous support of International Stuttering Awareness Day this year, and we're already looking forward to growing the campaign in 2021!