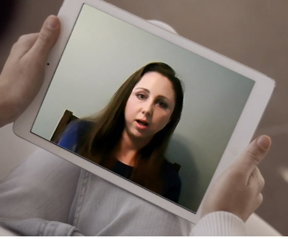 Getting the Words Out" a short-documentary, has been nominated by the Silver Wave Film Festival.
"Getting the Words Out" recently produced by Director/Producer: Dr. Paul De Decker, Associate Professor, Linguistics Department Memorial University of Newfoundland and his team, as part of a larger research project with the Newfoundland and Labrador Stuttering Association.
This documentary highlights the stigma surrounding stuttering, correlates with higher rates of anxiety, depression, lower qualities of life and self-esteem for those who stutter. This short documentary raises public-awareness around stuttering by sharing personal experiences of people who stutter.
Our film will be shown - VOD (Video On Demand) as part of the "Short Docs: Being Human" program, presented by the Directors Guild of Canada. This year, the festival is entirely online from November 5-12. More information for accessing the film is found on page 11 of the Silver Wave program guide here.
Please watch and support "Getting the Words Out" and consider voting for it as "Best Documentary Short" (open to eligible documentaries under 60 minutes).
Get more details about this important research project here.