Date
November 3, 2023, 6:00 pm - November 5, 2023, 5:00 pm (EDT)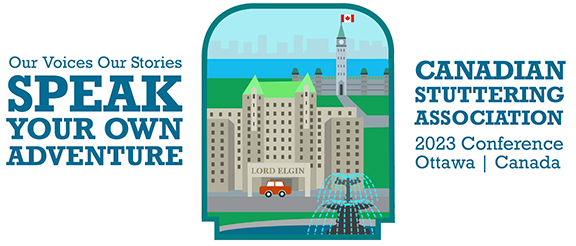 We are all familiar with the idea behind "choose your own adventure" books. The reader chooses how the story unfolds. The Canadian Stuttering Association conference is its own "adventure" with a wide range of workshops, keynotes, interactive sessions, as well as unstructured open mics, social events and networking opportunities.  It is a chance not only to listen to different voices and perspectives, but to participate, converse, introduce yourself, and Speak Your Own Adventure.
As a person who stutters, you have unique challenges in life. The good news is that meeting, fellowship and learning with those who understand what you are going through can grant a renewed sense of confidence, personal determination and empowerment. 
For families and allies of people who stutter, speech language pathologists, students and researchers, the conference is a chance to connect with the community, learn and share about stuttering and gain a better understanding of its impact on people's lives. For families with children age 6 and up, the youth program is an option.
So… if you are attending the conference in Ottawa, the registration form will soon be available, so bookmark this page and come back later…  and if you have a workshop proposal, go to the Workshop page and let us know your brilliant idea! 
This November, come and let your story unfold at the Speak your Own Adventure Canadian Stuttering Association conference.  We can't wait to see you there!
---
Propose a Workshop: Join us and speak your adventure at the CSA Conference 2023! Proposals are due July 31st, 2023.