Date
November 3, 2023, 6:00 pm - November 5, 2023, 5:00 pm (EDT)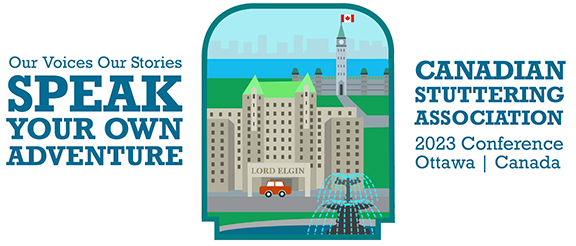 Registration for the conference is now open!

Register for the conference now and receive the Conference Room Rate code required to reserve a room at our discounted CSA Conference Hotel Room Rates.
The conference schedule is now available!
We are all familiar with the idea behind "choose your own adventure" books. The reader chooses how the story unfolds. The Canadian Stuttering Association conference is its own "adventure" with a wide range of workshops, keynotes, interactive sessions, as well as unstructured open mics, social events and networking opportunities.  It is a chance not only to listen to different voices and perspectives, but to participate, converse, introduce yourself, and Speak Your Own Adventure.
As a person who stutters, you have unique challenges in life. The good news is that meeting, fellowship and learning with those who understand what you are going through can grant a renewed sense of confidence, personal determination and empowerment. 
For families and allies of people who stutter, speech language pathologists, students and researchers, the conference is a chance to connect with the community, learn and share about stuttering and gain a better understanding of its impact on people's lives. For families with children age 6 and up, the youth program is an option.
This November, come and let your story unfold at the Speak your Own Adventure Canadian Stuttering Association conference.  We can't wait to see you there!
---
Keynotes
Joze Piranian: Can Stuttering and Confidence  Co-Exist?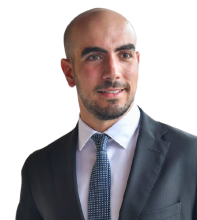 Drawing from his personal stuttering journey, from holding back immensely to performing on stages worldwide, Joze Piranian will share insights about confronting our speaking challenges, reframing our relationship with fear, and becoming the best version of ourselves as stutterers with confidence. Moreover, Joze will share mindset shifts and mental wellness strategies that have empowered him towards self-acceptance and ongoing personal growth. The transformational insights of this keynote will be infused with lighthearted moments of stand-up comedy. 
About Joze: Born and raised in Lebanon, Joze avoided speaking for more than 25 years out of the fear of being judged for being a person who stutters. Over the past few years, everything changed. Jose has won multiple public speaking competitions, delivered several TEDx talks, and performed stand-up comedy in North America, Europe, and the Middle East in English, French, Spanish, and Arabic. Joze has since delivered hundreds of stand-up comedy and speaking engagements at the United Nations, Google, Boeing, Tesla, Meta, TikTok, and IBM, as well at schools and conferences internationally. He has been featured in Forbes, TED, ABC, Fox, NowThis (where he was interviewed about the public perception of Joe Biden's stutter during the elections), Ashton Kutcher's "A Plus", and John Krasinski's "Some Good News.
Daniel Allen Cox: Find Your Frequency
When stutterers and their allies embrace unique speech patterns, it's a way of questioning dominant cultural messages around fluency and disfluency. In this celebration of our most unusual frequencies, Daniel Allen Cox, author of I Felt the End Before It Came: Memoirs of a Queer Ex-Jehovah's Witness talks about discarding the ideas of a perfection-seeking religious group, finding his voice as a writer, and otherwise jamming the signal.
About Daniel: Daniel Allen Cox is the author of I Felt the End Before It Came: Memoirs of a Queer Ex-Jehovah's Witness, and four novels nominated for the Lambda Literary, Ferro-Grumley, and ReLit awards. Daniel's essays have appeared in The Guardian, The Globe and Mail, Electric Literature, Literary Hub, The Malahat Review, Maisonneuve, and elsewhere, and have been recognized by Best Canadian Essays and The Best American Essays. Daniel is the 2023 Constance Rooke Creative Nonfiction Prize judge and is past president of the Quebec Writers' Federation.
---
Conference Registration Rates
Register early to save on registration rates (until 11:59PM on October 3rd)! Early registrants will be entered into a draw for CSA Swag at the conference.
With your conference registration, you will receive food and drinks at  breakfast, lunch, and morning and afternoon breaks. Those registered for 2 days will be invited to our Friday evening Meet & Greet Reception, with hors d'oevres included and bar tickets available for purchase. There is a separate charge for the Saturday night banquet.
| Rate | 2-day | Saturday | Sunday |
| --- | --- | --- | --- |
| Adult Early-bird | $225 | $145 | $145 |
| Adult Regular | $250 | $165 | $165 |
| Adult On-site | $275 | $195 | $195 |
| Family* Early-bird | $275 | $165 | $165 |
| Family* Regular | $300 | $180 | $180 |
| Family* On-site | $325 | $205 | $205 |
| Student Early-bird | $150 | $100 | $100 |
| Student Regular | $175 | $115 | $115 |
| Student On-site | $190 | $130 | $130 |
* Family rates are for 2 adults and one or more children living at the same address.
Cancellation policy: All registrations for the conference event are final and non-refundable.
Banquet
Enjoy a full meal (with your choice of Chicken, Fish or Vegetarian) or a children's meal option (ages 12 and under) and entertainment (details to follow).
| Rate | Amount |
| --- | --- |
| Adult | $60 |
| Child | $25 |
---
Hotel
Save on regular hotel room rates by booking your room before 11:59PM Eastern on October 3rd! 
| Room type | Price (per night, CAD) |
| --- | --- |
| Single or Double Room Rate | $195 |
| Parkview Guestroom Single or Double | $205 |
| Elgin Class Guestrooms | $225 |
All room rates cover 2 adults per room. An additional fee of $20 per night is added per adult. There is no charge for children under 18 years of age, sharing a parent's room (maximum 4 persons per room). All guests are also required to pay 13% Harmonized Sales Tax (HST), 4% Municipal Accommodation Tax, and any other other applicable fees or charges.
You can cancel your hotel room up to 7 days prior to your reserved date of arrival.
Rates for all guestrooms include high-speed internet access (wired and wireless) and local calls. A guaranteed reservation is held for arrival until 12:00 noon on the day following the first night reserved. Check-in time: 3pm, check-out time: 12:00 noon.
Extend your visit to Ottawa by adding up to 3 days before or after the conference to the same, lower hotel room rate (based on availability)!
Rooms
Classic guestrooms feature high ceilings provide a spacious feel while windows that are easily opened allow gentle breezes in. Offered in one and two-bedded options, these popular rooms are classic in feel but with all the amenities that savvy travelers expect including 
crisp linens, HD TVs, complimentary coffee and teas (Keurig System), in-room safes, refrigerators and hi-speed wireless internet. With the hotel's renovations, they are also introducing new deluxe bedding into all of our guestrooms. 
Parkview Rooms offer all of the comforts and convenient features of their Classic rooms with scenic views of Confederation Park. Perched above the shops and famous restaurants of Elgin Street, these stylish rooms offer downtown panoramic vistas of one of the world's most beautiful and green capital cities. With eastern exposure, these rooms are bathed in natural light. 
Or pamper yourself by staying in of the hotel's Elgin Class Rooms, which in addition to all of the amenities outlined above, also feature the following:
Larger corner rooms with two picture windows – bathed in light with expanded city view

New bedding package

Plush bathrobes & slippers & umbrellas

Environmentally friendly bathrooms amenities by Truterra®

Unlimited wireless internet
---
Transportation
Parking
Valet parking is avilable from the hotel at $39/night plus HST with in and out privileges
Alternatively, parking is also available across the street at City Hall for as low as $4 per day over the weekend.
Local transportation
There are many transportation options within the City of Ottawa, whether you're local or arriving by plane, train or bus.
For access to the hotel and conference venue using public transit, use the O-Train - Line 1 to Parliament Station. For information about the OC Transpo bus and light rail network, please visit www.octranspo.com.
Rail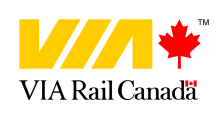 Travel by VIA Rail to and from Ottawa is available at a 10% discount for conference registrants (not valid on Escape and Prestige Class). The discount is valid for travel on November 1st, 2023 to November 7th, 2023.
Use the discount code 14418.
Restrictions: From all stations throughout the VIA system to Ottawa, Ontario and return. Fare applies to a maximum of two passengers per booking. One complimentary stopover is allowed at no additional charge. For travel on all fare plans in Business class, the first stopover is allowed at no additional charge, provided that this stopover takes place in Toronto, Montréal or Ottawa only.
Air
You can fly to and from Ottawa at the Ottawa International Airport, with many flights daily across Canada and the United States.
After arriving, you can get to downtown via taxi, Uber/Lyft or bus.
---
Workshops
We received wonderful submissions from across the country and from abroad!
View the conference schedule for a full list of workshops at this year's conference.
---
Things to do in Ottawa
If you're looking to spend time in Ottawa before or after the Conference, here are just some of the things you can do in Ottawa:
Tours
Museums
Galleries
Entertainment
Shopping

ByWard Market
Rideau Centre