Date
June 26, 2022, 7:00 pm - 9:00 pm (EDT)
Many persons who stutter (PWS) experience anxiety in anticipation of verbal interactions with others, whether in social or performance situations. Anxiety is often associated with fear of embarrassment, humiliation, negative judgment, or rejection. This fear can cause emotional distress and lead to avoidance behaviour, which can have significant negative consequences for personal, social and professional development. It has been reported that about fifty percent of persons affected by stuttering present with symptoms of social anxiety. What is social anxiety and how does it manifest? Most importantly, what can be done about it?
Join us for an interactive online session about stuttering, social anxiety, and cognitive behavioural therapy (CBT) on Sunday, June 26, 2022, from 7 to 9 p.m. EDT. The session will be led by Professors Mark Onslow and Ross Menzies of the Australian Stuttering Research Centre who completed important work on social anxiety and stuttering. The session will include an explanation of the basics of CBT, and provide an overview of iGlebe, a standalone online CBT treatment designed specifically for adolescents and adults who stutter. They will discuss the clinical trial evidence for iGlebe and invite you to ask questions and share your experiences and insights. We look forward to seeing you then!
Reserve your front-row seat for only $10! Can't make it? No problem. Register and you will be able to view a recording of the session at a more convenient time.
PLUS! For every $20 you donate to the CSA through the registration form, you will be entered into a draw to win a $100 gift card of your choice! The deadline to enter the draw is 12 p.m. EST on Sunday, June 26.
---
---
Speakers
Professor Mark Onslow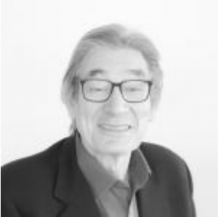 Mark is a speech pathologist, the Foundation Director of the Australian Stuttering Research Centre, and a member of the international Lidcombe Program Trainers Consortium. His research interests are the epidemiology of early stuttering, mental health of those who stutter, measurement of stuttering, and the nature and treatment of stuttering. He has authored more than 200 publications in peer-reviewed scientific journals. He has published six books and 37 book chapters.
Professor Ross Menzies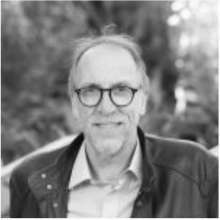 Ross is a clinical psychologist with an interest in anxiety-related disorders, the role of existential issues in psychopathology, the mental health of those who stutter, and applications of Cognitive Behaviour Therapy (CBT). He has developed CBT packages for adolescents and adults who stutter and adapted them for internet presentation. Ross has produced more than 200 manuscripts, including ten books, and he was the editor of the journal Behaviour Change for 17 years.